2020 Now the Second Warmest Year on Record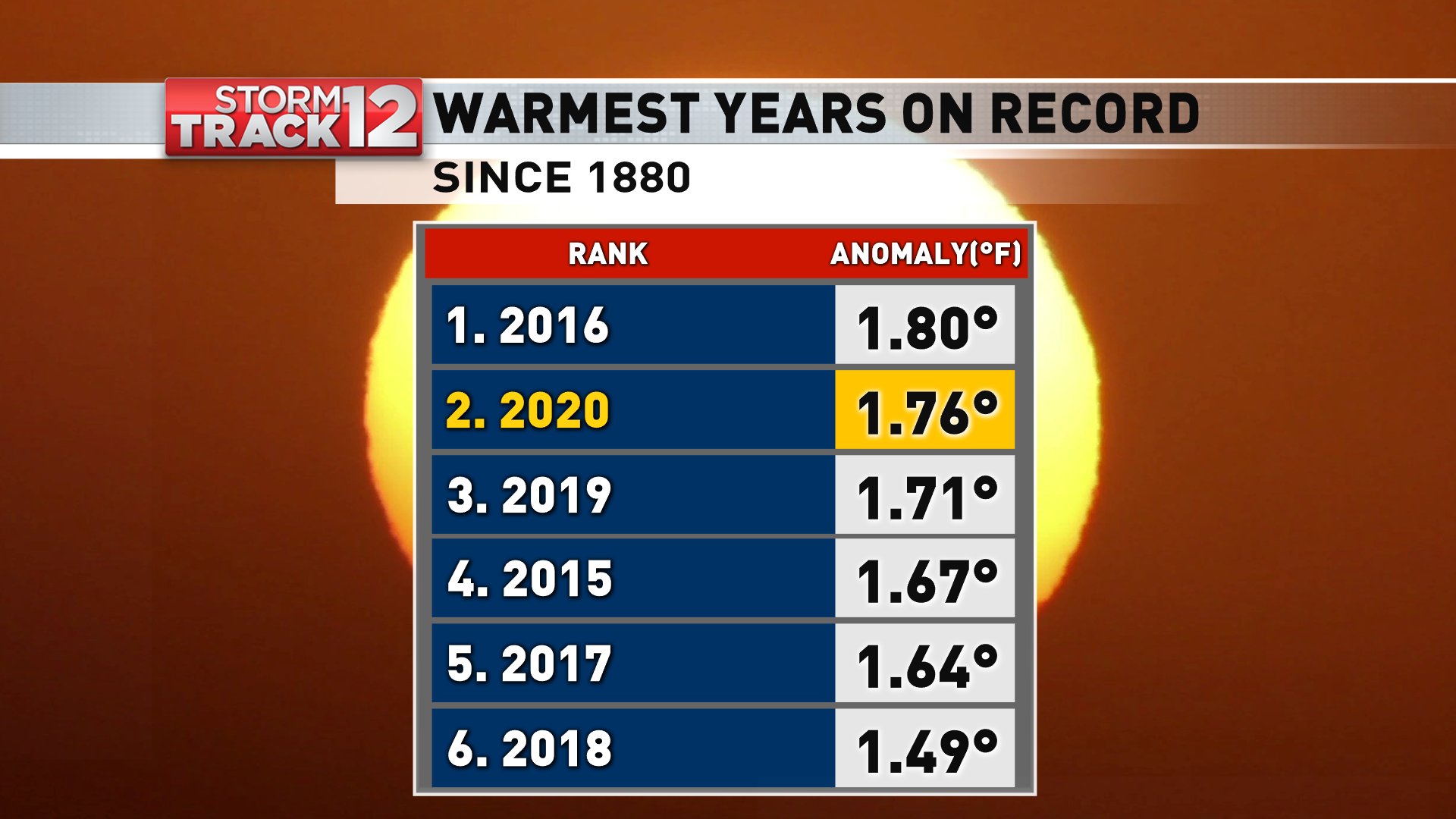 Late Thursday afternoon, the National Oceanic and Atmospheric Administration or NOAA published its annual climate report that revealed 2020 was in fact the second warmest year on record. This comprehensive report breaks down how NOAA calculated the data and came to this conclusion.
It also mentions climate and weather anomalies that took place during 2020. Some of the bigger ones include the California wildfires, the extensive drought across the United States, a record breaking hurricane season, and even Binghamton's historical snowstorm that hit back in December!